Share The Love: Send A Huggg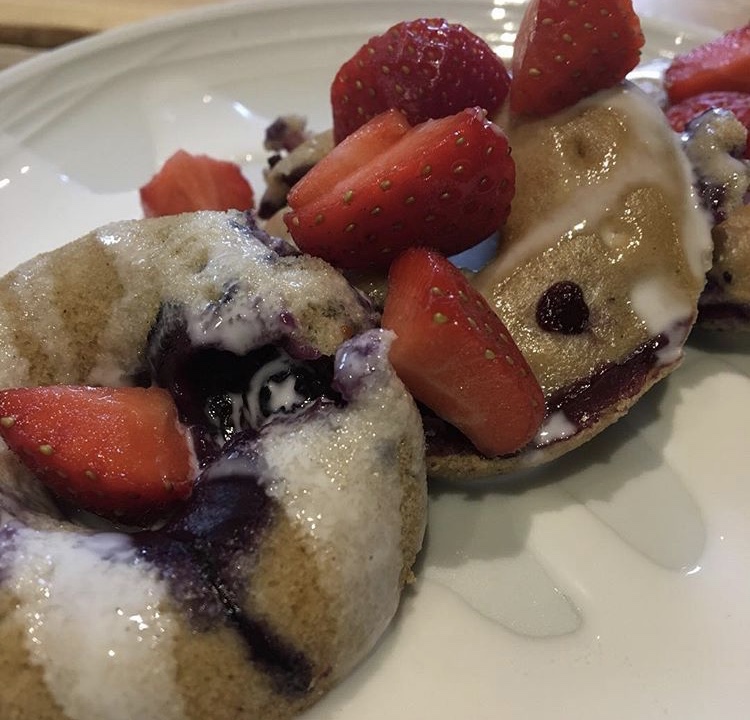 I don't know about anyone else, but I can spend hours downloading and trying out the latest self care apps. Trying to find the one that suits me and my lifestyle best, and then deleting most of them because they don't feel right. So here is where I share what I have discovered, and this is definitely my fave app so far!
Huggg lets you send a message to someone along with a little gift! There's nothing better on a miserable day than receiving a Huggg from a loved one, especially if it comes with a doughnut! You can send coffee, doughnuts, ice cream and even cinema tickets. Since downloading the app the list keeps expanding, so I have high hopes for what is to come. The receiver goes to participating outlets to redeem their Huggg and collect their gift. Most outlets are based around London, Bristol and Bath. Hopefully as the app takes off this will expand too. I'm just waiting for someone to be able to send me a vegan bacon buttie!
The app is really easy to use. It breaks the different Hugggs down into categories and even provides a map so you can see where the Hugggs are redeemable. Once you've downloaded the app, you can even send a Huggg via MMS by sending a Huggg emoji. It couldn't be easier!
Huggg is such a great idea, especially for those perhaps away from home or feeling isolated. The app is perfect for anyone who is feeling down or anyone who wants to share the love. So what are you waiting for?