Interview With A Dancer - Dan Martin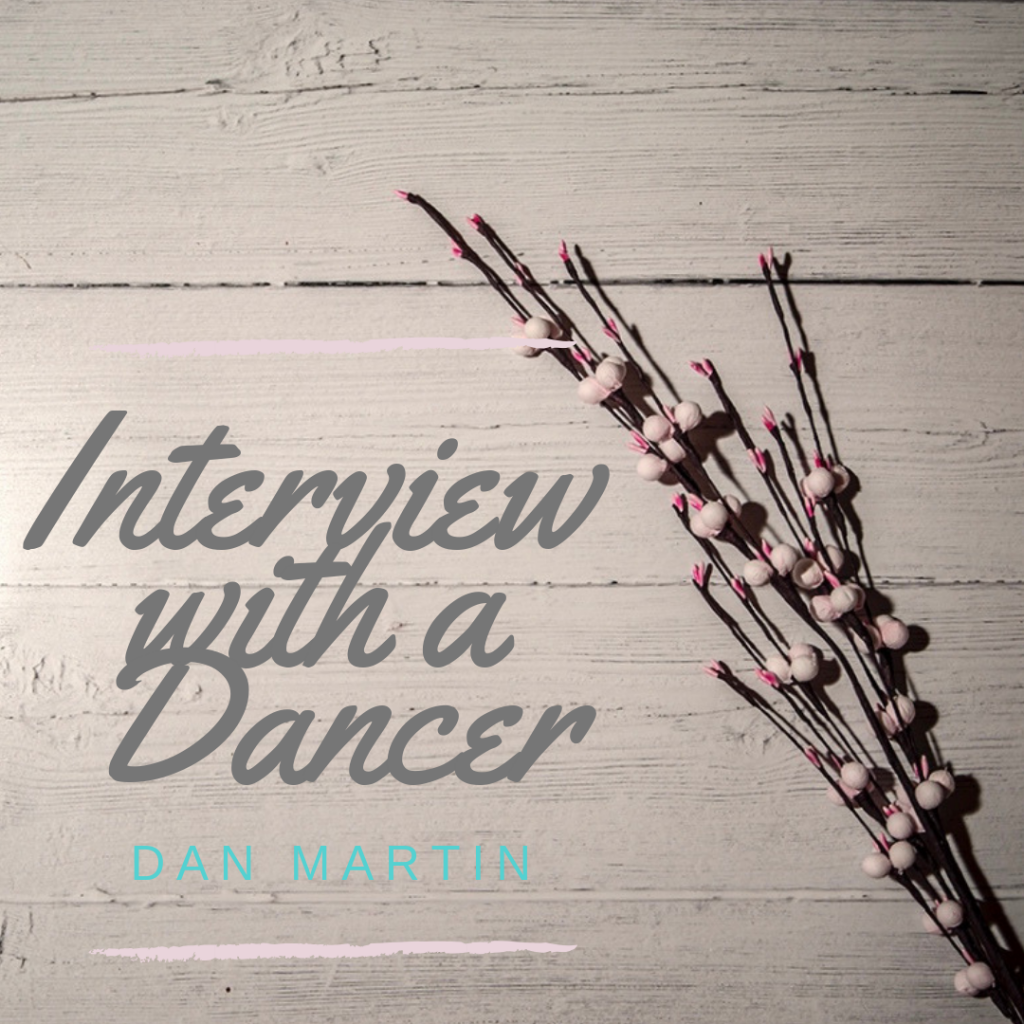 This is the first in a new series: Interview With a Dancer. Dancers and choreographers share their experiences with mental health and wellbeing within the industry.
Dan Martin is a dancer and choreographer, based in the South West.
When did you start dancing and what did it mean to you then?
I started dancing at the age of 14 through a youth intervention programme because my energy for a school system often got me suspensions with the possibility of being excluded. We were offered an Arts Award and asked to chose an art. Dance was chosen by another student, but all had to take part in each other's chosen art form.

Tracy Orchard came in to teach, who was a Bgirl living in Yate, and I remember the first session was my first time receiving genuine positive praise for doing the movements correctly. From there I joined her youth company "On All Floors", then joined the Bristol crew "Physical Jerks". With the Physical Jerks we performed for Glastonbury Festival and did ADIDAS promotions. I thought I was there to experience the crew and support, but was given my first ever cheque for the work I did – which was also my first time of being paid (other than a paper round). This was the moment where I saw I could make a living out of this.
What does dancing mean to you now?
I dance for very different reasons than I used to. It was only when I was at NSCD where I had the real epiphany of "Do I even like dance?". Things got very serious, very quickly, and actually made me repel against it. From my own self awareness, I worked out that it was everything surrounding dance that I enjoy: the artists, the discipline on working on something to achieve it, being able to teach and connect with others. There's so much more to dance than just dance, and these are the things I enjoy most.
Do you think dancers can lose sight of their reasons for dancing?
Absolutely! I would say that it is an extremely natural thing to do so. Dancers sacrifice so much for their art. Even looking back at my career, I believe I have made too many sacrifices for it. The reality of life can bite so damn quick. A friend passing, personal medical issues for me that then adds even more pressure on finances. But because of this, I then see dance in a different light. Being able to use a space to just lose yourself in an hour improv, enjoying your movement and your body – it's a tool to peek inside your soul and see how you really feel in that moment. It is a foundation for me to almost meditate to clear my mind.
How does dancing affect your everyday life?
It now affects me in the most positive way. Where I am with dance now gives me no stress or pressure. I used to be so consumed with landing professional jobs, training at 100% every single day, that it just wasn't healthy and I have suffered massively for it.

Now though, I have a much stronger perspective on my overall life and dance fits into the puzzle perfectly. Some days dancing inside my head whilst listening to music is enough, while others I am pulled to creat a fulll blown miniature Instagram film of me in the studio! The key is flexibility and making sure that dance works for you, and not that it controls you.
What do you incorporate into your everyday life to keep yourself balanced and healthy?

Things other than dance! It's so refreshing when you give yourself permission to have a break from anything that becomes too routine. Yes, routine for dance in terms of building technical ability is foundation, but personally for me, I get bored quite easily and need to actively seek out other types of creative expressions.

Having the other side of my business being media creation is my perfect balance as I can dance in the day and shoot in the evening when my body is recovering, but my brain can still tick over creatively.

Also knowing that when you look at life as a whole, dance can sometimes feel that it consumes every part of you, but it really doesn't. Enjoying other things outside of dance does not make you a bad dancer.
If you could give your younger self one piece of advise before starting out, what would it be?
Find the fun, hold it, and once a situation becomes anything but positive, let go… and most importantly know that it's okay to do so.

I've sacrificed too much that's led me down a path of depression and anxiety because I've tried to force things to work so much, and I've suffered hugely for it. Where as if I could just know that things would be okay, if I just slowed down, breathed, smiled… I would be a much happier Dan Martin right this second.

Learning to let go – I believe it's a life mission to understand how to do it, but the actual process of being on the journey of this type of self awareness is most rewarding.
Thank you so much Dan for being a part of this and sharing so openly your experiences and advice. To see more of his work you can visit his website or Instagram.