Buddy Box Review: Send a Hug in a Box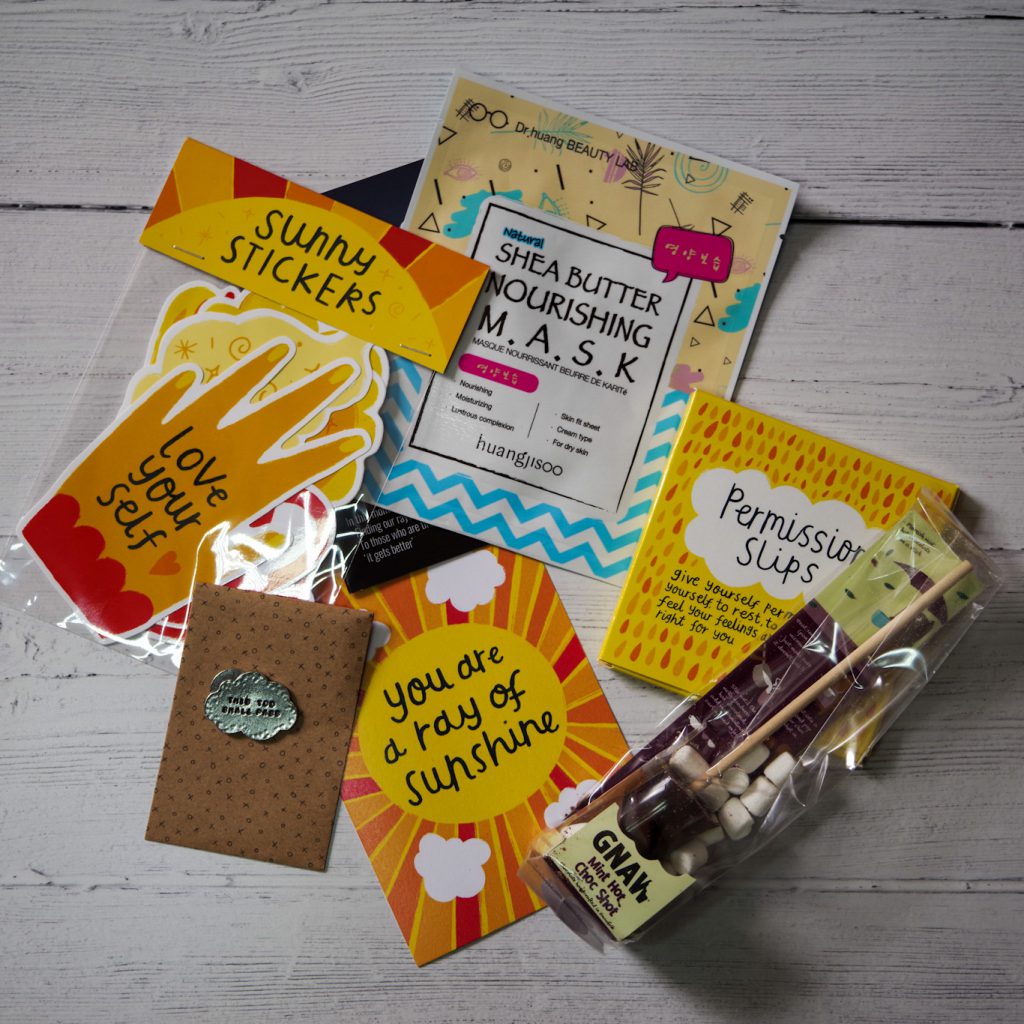 We all know how trying the last year has been and the importance of looking after yourself. So why not treat yourself or a friend to some love by sending a Buddy Box from the Blurt Foundation.
There are lots of self care boxes out there to try. I'm hoping to review a few of them (just for the excuse to treat myself!). You can get a box related to an interest, such as make-up, chocolate, etc, or a general box of happiness! Whatever suit you at the time.
Blurt is a social enterprise, run by a small team, dedicated to helping those affected with depression. They aim to increase awareness and support for depression and offer free resources online, as well as a podcast and a peer support project for young people.
Hug in a Box
Self-care and wellness treats fill the boxes, which are lovingly called a "hug in a box". You can chose to have a one off box or a monthly subscription. I ordered my Buddy box around April, and so it was filled with beautiful summer illustrations. It contained a hot chocolate stirrer and a face mask to use for the perfect evening of relaxation. I used the bright sunny stickers to stick on my laptop and remind me of positive thoughts. The image above shows the full contents I received. Each box has a set theme, but the contents are a surprise. They also includes a small zine, so you can relax with a bit of self care reading.
Apart from the super positive and warm feeling you get when it arrives, what I love about it is that the money raised is used in such a positive way, to support others who are struggling with depression. Whether you order one for yourself or send one as a gift, it's an amazing feeling to know you are helping support others.